Ah, Valentine's day, the one day a year that happy couples come together to celebrate their love. A day that for some is full of romantic gestures and thoughtful gifts, while for others it's a yearly reminder of the fact that you will probably be alone forever. If you're the latter, hang in there.  We've compiled some petty ideas to cheer you up if you'll be alone this Valentine's Day:
Send your ex a card that never shuts up
Got something you want to say to your shitty ex? Why not say it in a way that they'll never forget – because this card will not stop reminding them! This site allows you to send musical cards that can last longer than five hours once opened! It's a harmless prank that'll keep you cracking up for, well, longer than five hours.
Send your ex a gross candle
This is another prank that is perfectly harmless but horribly cheeky. This site allows you to send candles with delightful smells such as apple pie and vanilla, that over time become a little more, uh, sinister. Dirty fart, anyone? The same company also allows you to ship empty boxes, which is just as petty – if not pettier – than the candles.
Take a bomb-ass pic for Instagram
Style your hair, cake your face and put on your favourite outfit – do anything that is going to make you look and feel great. Then, pick your favourite filter and snap away! Show everyone what they're missing out on this Valentine's Day.
Splurge on yourself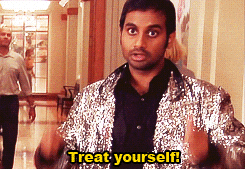 Take the money that you would have spent on a gift, or a fancy dinner, and put it to good use – AKA, you!
Go on a date with a friend
Places like restaurants or day spas sometimes offer special Valentine's Day deals for couples. Why not grab a friend and treat yourselves to some luxury? The staff won't know you're not a couple.
Send yourself gifts
When people get gifts sent to them at work, I always wonder if they've secretly sent those gifts themselves. Confuse your co-workers by ordering yourself a bouquet of flowers and some heart shaped chocolates from a "secret admirer". Bonus: you get to eat chocolates at your desk.
Name a snake after your ex
Is your ex a snake? Wildlife Sydney have created a competition that allows you to go in the running to have a snake named after your ex for just $1! In addition, all proceeds are donated to the Wild Life Conservation Fund. Who says being petty is a bad thing?
Have a "singles-only" party
This one is downright petty, but could be a lot of fun. No chances of lover's tiffs or cutesy pet names here, but who knows, maybe you'll meet someone to spend Valentine's Day with next year!
Play "tinder roulette" with your other single, petty friends
Get your friends together, hook up your Tinder page to a TV or gather around a phone, and start playing. The rules are simple: your friends get to decide whether you swipe right or left, and your input doesn't count. Switch it up by changing to different accounts until everyone's got some solid matches on their profile.
Catch up on your sleep
You don't have anywhere to be (cry), so what better day to sleep in?
Enjoy the memes made by other petty, lonely singles
Social media tends to blow up on Valentine's Day with posts containing cute captions and happy faces. Drown them out with some anti-valentine's day memes made by those in the same boat as you.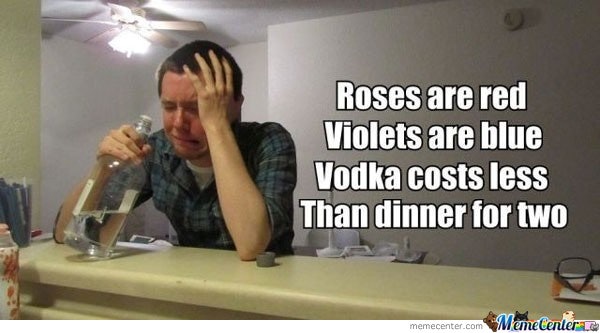 Spread the love
It's not petty, but spend the day spreading kindness and cheer to your friends, family, neighbours – anyone who might need a little extra love this Valentine's Day.