Kanye West has proven to be a polarising enigma within post-modern society. His career started as hip hop's most wanted producer, making beats for Jay Z, DMX, Freeway and even RnB icons Janet Jackson and Mariah Carey. His transition from a beat-maker to a rapper was one of tragedy. No label wanted to sign him, and even Jay Z believed that his middle class upbringing wasn't welcome within hip hop due to his lack of struggle. A life-altering car crash which left him near-death eventually gave him the legitimacy to become the music icon he is today. He released his first hit single, "Through The Wire" which he rapped with his jaws wired shut one week after jaw reconstruction surgery.
The man with one of the most consistent discographies in music history seems to have an inconsistent relationship with the public sphere. Nevertheless, as a wordsmith, Kanye West has proven to be understanding of the general population, with his lyrics being relatable to the bulk of society.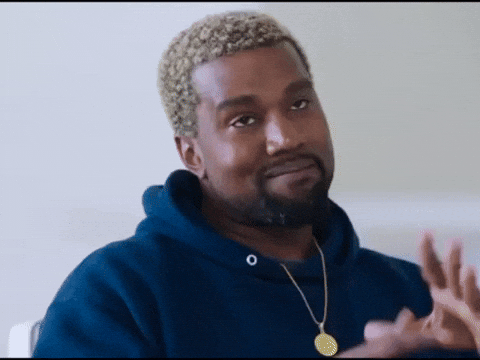 Sit back and enjoy this list of the top 10 most relatable Kanye West lyrics.
My child-like creativity, purity and honesty is honestly being crowded by these grown thoughts. Reality is catching up with me, taking my inner child I'm fighting for custody.
From the single "Power" on his 2010 comeback album, My Beautiful Dark Twisted Fantasy, this line entails the struggles of having to suppress an individual's child-like and innocent characteristics because adulthood is creeping up. Thus, we are forced to fight for our inner child in a metaphorical court of law.
Checkin' Instagram comments to crowdsource my self-esteem.
From his 2016 Renaissance-themed album The Life of Pablo, this line from the song "Saint Pablo" makes comment on the current state of society where in many ways we use social media to attain affection from strangers. Kanye specifically uses Instagram comments to assess his relevance.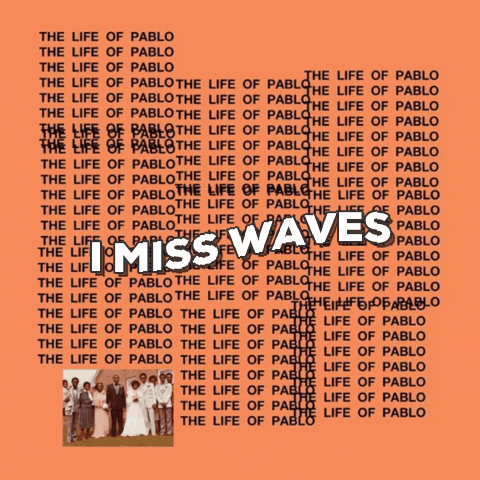 Sometimes I take all the shine. Talk like I drank all the wine.
From his 2018 self titled album Ye in the song "Ghost Town", Kanye expresses a sense of regret for his actions – specifically the things he said. We can't act like we haven't all said something ridiculous to a friend or loved one (or even on social media) leaving you to say, "oh my god was I drunk".
You got a new friend – well, I got homies. But in the end, it's still so lonely.
Kanye's 2008 departure from rap to a more RnB/Pop inspired sound gave birth to emotionally driven lyrics such as this from "Heartless". We have all gotten out of a major relationship and used that break-up time for forced social interactions with friends we hadn't seen for a majority of the relationship. Nevertheless, those efforts to have fun and move on just make us feel – as West put it – lonely.
You weren't perfect but you made life worth it. Stick around, some real feelings might surface.
Another emotionally driven lyric from My Beautiful Dark Twisted Fantasy from the song "Blame Game" which deals with a horrific break up. The line is dark, but we can all admit that we've held onto relationships solely because we felt lonely and just liked having someone there, clinging onto the hope that you might learn to love one another.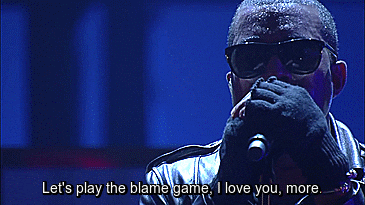 You was in college complaining' 'bout it's no jobs.
While the lyric from "30 Hours" from The Life of Pablo is grammatically frustrating, the message is quite clear. Most millennials would know that finding a job post-University is sometimes difficult and feels as though your degree meant nothing. At least it's a shared experience.
Money matrimony, yeah, they tryna break the marriage up.
From Kanye's joint album with Jay Z, Watch The Throne the song "Gotta Have It" highlights a clear message we can all relate to – our financial commitments as young adults (bills and daily expenses) see us part with our money before we even get to know it.
Hey, you remember where we first met? Okay, I don't remember where we first met.
Probably the worst lyric from Kanye's 2013 effort "Bound 2" from the album Yeezus. Despite this, the lyric speaks volumes of not just men and women, but of all genders who inadvertently forget key dates and information about their significant other and their relationship.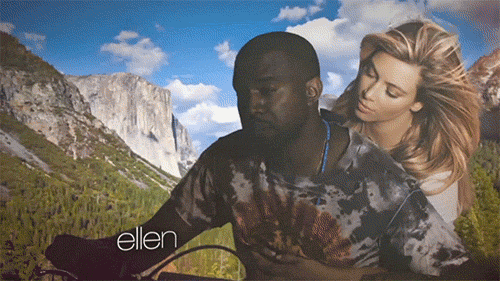 Y'all been tellin' jokes that's gon' stress me out.
One of the more open and honest lines about his mental health from his very personal album Kids See Ghosts with Kid Cudi. The line from "Reborn" highlights the boiling points we all have as humans. Sometimes the jokes need to stop and we need to become serious and let people know that enough is enough.
We love Jesus but you done learned a lot from Satan.
It's dark and it's twisted – no wonder this lyric from "Devil in a New Dress" came from My Beautiful Dark Twisted Fantasy. Call it blasphemy but we are all young and we succumb to our vices sometimes. Whether that be drugs or alcohol…take your pick.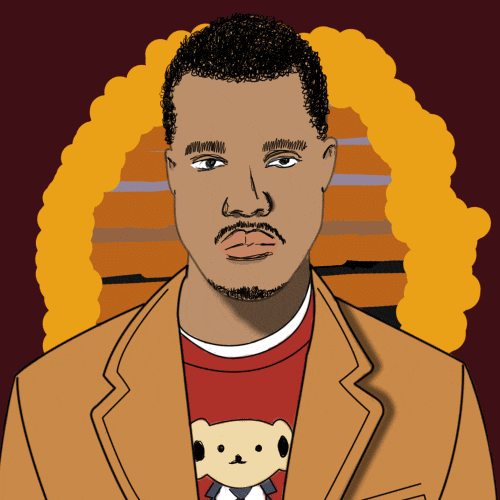 These 10 lyrics cover a range of emotions expressed within Kanye West's music – heartbreak, mental health, career drama and even our own personal vices. This leaves me with a question – is Kanye West inadvertently the most relatable hip hop artist?
Featured Image Source: Screenshot from YouTube