3 minutes to read
The Shape of Water has claimed Best Picture at the 90th annual Oscar Awards. The film beat out favourite Three Billboards Outside Ebbing, Missouri for the top prize while also claiming another three Oscars. Guillermo del Toro won Best Director, Alexandre Desplat took out Best Original Score, and the production team claimed Best Production Design.
Despite an upset in the most-anticpated category of the night, the biggest surprise came when first-time feature film maker, Jordan Peele became the first black writer to win Best Original Screenplay. His work on the film Get Out beat The Shape of Water's writers Guillermo del Toro and Vanessa Taylor, The Big Sick's Emily V. Gordon and Kumail Nanjiani, Three Billboards Outside Ebbing, Missouri's Martin McDonagh and fellow first-time feature film maker Greta Gerwig for her film Lady Bird.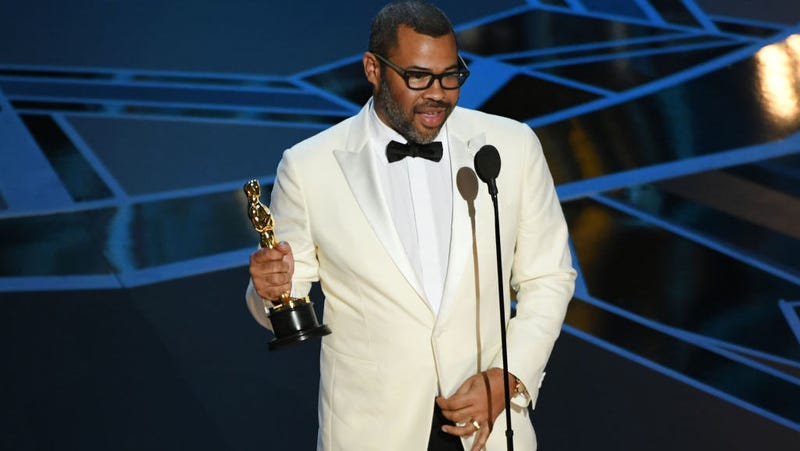 Despite the odd surprise on the night, the rest of the award show went as scripted, with majority of the favourites taking out awards in their respective categories. Gary Oldman continued his SAG and Golden Globes streak by winning Best Lead Actor for his performance in Darkest Hour. Frances McDormand also extended her streak, taking out Best Lead Actress for her role in Three Billboards Outside Ebbing, Missouri. Upon accepting the award McDormand gave perhaps the best speech of the night, channelling recent events into a powerful message dedicated to all the women in attendance.
Like their leading counterparts, Best Supporting Actor and Actress went to SAG and Golden Globe winners Sam Rockwell for his performance in Three Billboards Outside Ebbing, Missouri and Allison Janney for her role in I, Tonya. Some other favourites that went on to take out awards included Coco winning Best Animated Feature, and Call Me by Your Name's James Ivory winning Best Adapted Screenplay. Roger Deakins made it 14th time lucky by taking out his first Oscar for Best Cinematography for his work on Blade Runner 2049, and former professional NBA player Kobe Bryant won an Oscar for Best Animated Short alongside Glen Keane for their short film, Dear Basketball.
Full List of Winners Bellow:
SUPPORTING ACTOR:
Sam Rockwell, "Three Billboards Outside Ebbing, Missouri" (WINNER)
Willem Dafoe, "The Florida Project"
Woody Harrelson, "Three Billboards Outside Ebbing, Missouri"
Richard Jenkins, "The Shape of Water"
Christopher Plummer, "All the Money in the World"
MAKEUP AND HAIRSTYLING:
"Darkest Hour," Kazuhiro Tsuji, David Malinowski, Lucy Sibbick (WINNER)
"Victoria and Abdul," Daniel Phillips and Lou Sheppard
"Wonder," Arjen Tuiten
COSTUME DESIGN:
"Beauty and the Beast," Jacqueline Durran
"Darkest Hour," Jacqueline Durran
"Phantom Thread," Mark Bridges (WINNER)
"The Shape of Water," Luis Sequeira
"Victoria and Abdul," Consolata Boyle
BEST DOCUMENTARY FEATURE:
"Abacus: Small Enough to Jail," Steve James, Mark Mitten, Julie Goldman
"Faces Places," JR, Agnès Varda, Rosalie Varda
"Icarus," Bryan Fogel, Dan Cogan (WINNER)
"Last Men in Aleppo," Feras Fayyad, Kareem Abeed, Soren Steen Jepersen
"Strong Island," Yance Ford, Joslyn Barnes
SOUND EDITING:
"Baby Driver," Julian Slater
"Blade Runner 2049," Mark Mangini, Theo Green
"Dunkirk," Alex