NSW Premier Mike Baird has received a lot of flak recently over his comments about the success of the 2014 Lock Out laws. Following a mountain of criticism that arose from growing concerns that Sydney is becoming a ghost town, Baird wrote a lengthy post on his Facebook page saying alcohol-related assaults in Kings Cross were down 60% and assaults in the CBD were down 42.2% (SMH)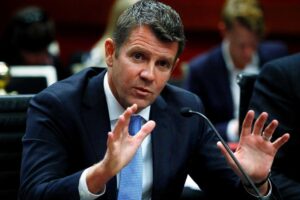 The director of the NSW Bureau of Crime Statistics and Research, Don Weatherburn, claims that Braid has used these statistics misleadingly, stating Baird ignored the fact that assaults had already been declining since 2008. "When the existing downward trend is taken into account, the decrease since the lockout laws is closer to 45% in Kings Cross and 20% in the CBD".
But a 45% and 20% decrease is still good right?
While a reduction in violence is always a good thing, we need to ask ourselves, if it is enough of a difference to justify such a significant loss to the vibrancy of our city? Especially considering it is not yet clear whether the reduction in assault was due to a fall in alcohol consumption or a change in the number of visitors to Kings Cross and the CBD entertainment precincts. (Bureau of Crime Statistics)
As Max Hardwick-Morris (a victim of a  one punch attack from last Australia day) stated in an email to Mr Baird that "It's hard to even consider violence on the streets within the lockout zone when no one's out, if there weren't any cars on the road, there wouldn't be any road accidents but we're not banning people from driving".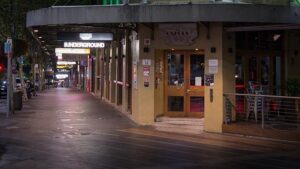 While there is no evidence to suggest the laws have effectively reduced alcohol consumption there are growing accounts of the once booming cultural hub entering an irreversible state of decline. If you have gone out recently you no doubt will have noticed that the night life is dead and the city is not what it used to be. Our best spots: Flinders, Soho, Trademark, Q Bar, Hugos Lounge and the Backroom have all closed down. The foot traffic in Kings Cross alone is down 84% as 42 bars, clubs and small businesses closed when takings fell by 40 per cent or more and foot traffic in Oxford St is likewise down 82%. (Late Night Management Areas Research Phase 4 Report)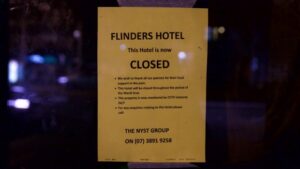 For those who claim there is more to Sydney's vivacity than its club culture, it is important to remember that it is not just clubs and pubs being affected. Small businesses and restaurants are closing too as without clubs drawing in the customers there simply isn't enough revenue to survive. Sydney's economy is being adversely affected and our music scene is suffering greatly with fewer places to perform and no one to perform to. NSW is becoming a nanny state that